| | |
| --- | --- |
| Specialist Treatment for Children & Young People with Fatigue | B11 |
What treatments for Chronic Fatigue do we offer?
We believe that all children and young people should be able to access specialist treatment for their Chronic Fatigue, regardless of where they live.  All our treatment programmes are tailored to the needs of the individual and may comprise input from a number of professionals working within our service.
We are able to accept referrals for children and young people from the area local to the RUH (i.e. within Avon, Gloucestershire, Bristol and Wiltshire), as well as for those from outside our region.
Treatment for those within the local area

Prior to the pandemic we offered face-to-face assessment and rehabilitation planning appointments within our local region. We are currently working mainly online, offering appointments via Microsoft Teams. We are able to offer a very small number of face-to-face appointments at the Royal United Hospital in Bath, with strict safety measures in place. We will continue to review this, in line with local and national guidance in light of Covid-19.

Treatment for those referred from further away

Out of our region, we continue to offer assessments and help for the young person in setting up a rehabilitation plan. This is mainly taking place via virtual online appointments currently, due to the pandemic. We can support the child's local team in providing rehabilitation.


What if a child cannot get to the hospital?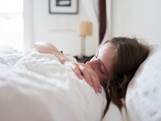 If a child is too poorly to get to the hospital, it may be possible to arrange a home visit. We believe that severely affected children with Chronic Fatigue should be able to access all treatment at home. We will carry out a home visit, usually with a local team (for example, a GP, social services, local paediatrician), and carry out a full assessment to work out what treatment is needed and how it can be accessed.
Transitioning to Adult Fatigue Services
Most children and young people referred to us experience improvement in their CFS symptoms during their time with our service. As these young people grow, we support those between 16 and 19 years old with their transition an Adult service as appropriate. Our service offers treatment and support to all 16-19 year olds still in full time education; we support young people already known to the service in their transition to their preferred Adult Fatigue Service when this is deemed clinically appropriate (usually around 18-19 years old). For those 16-19 year olds entering into employment, the transition to Adult Services usually begins when the young person is no longer registered with a school or college.
What young people say about our service
Here we will share feedback from young people who have undertaken treatment programmes with the service:
"Thank you so much for all your help. I honestly couldn't have done any of this without you. You have made such a difference to my life, I can't even put it into words. The support you have shown me - even online! - has truly changed me so much. I'm a completely different person to what I was when we started, and I've got everything I wanted out of this. I wasn't a very optimistic person when I began this trial, after everything I'd been through I didn't think this would work at all. Now, I have changed completely and don't even recognise the person I was. My confidence has grown dramatically, and although I'm sure there will still be challenges with my health, you've given me the tools to deal with it.
My family and I are forever grateful for you and the opportunity to take part in this. It's changed my life."