Welcome to the RUH
The RUH needs your skills and energy
At this extraordinary time, there is increased and immense pressure on the NHS. We're looking for people with a range of skills to join our bank staff or to volunteer to help support our staff and patients.
Volunteering roles are now open
Bank Staff roles include cleaners, kitchen porters, chefs and many more. To apply for bank staff roles click here (in the first box type Bank and insert location: Bath)
If you have a clinical background please email staffing solutions directly:
ruh-tr.staffingsolutions@nhs.net
Volunteer roles include housekeeping (helping with mealtimes, assisting our catering and cleaning staff), maintenance, ward clerk/reception support and much more. To register please click here.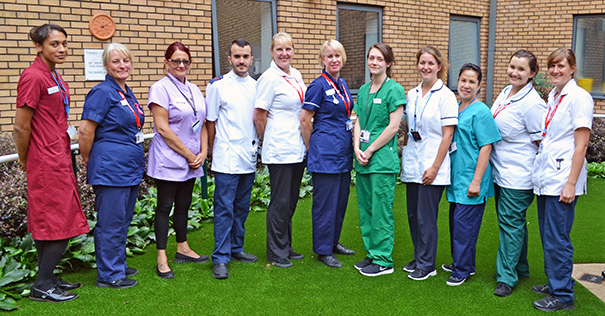 New colleagues can look forward to a warm welcome and a future full of opportunities at the Royal United Hospitals Bath NHS Foundation Trust.
You will be working alongside high calibre staff, many of whom have a national and international reputation for specialist expertise and world-class care, focusing on providing the best services to our patients.

Please also see our LinkedIn page

More than just a place to work
As the largest employer in Bath, we offer a huge range of opportunities and benefits in a genuinely supportive working environment. We know that being a good employer is about more than providing staff benefits. We have worked with staff to develop a clear set of values that we all share.
Our Values
Our values convey the things we heard make the most difference to patients, carers, and staff, and the ways people said we can keep improving. They were created from 1,000 hours of listening to almost a 1000 patients, carers, families, and staff who shared their experience of being cared for and working at the RUH.
They set out our ambition for how our patients, carers, families, and staff said they want each and every one of us to behave now and in the future. They represent our aspiration for the type of hospitals we want to be.
| | |
| --- | --- |
| Our values are: | |
There are behaviours which bring each of our values to life and you can read them here: