Welcome to the RUH Who we are
At the RUH we're proud to put people at the heart of what we do, working together as one team to make a difference for our patients, each other, and our community. No matter what your role is, we value everyone's contribution in supporting the exceptional, person-centred care we pride ourselves on.
We are one of the region's acute hospitals which provides treatment and care for a diverse population of more than 500,000 people in Bath, North East Somerset and West Wiltshire.

Current recruitment campaigns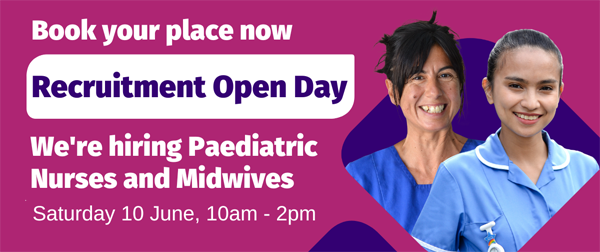 Fit for the Future
Over the past ten years we have completed some major building projects to make the RUH "Fit for the Future".
Our staff are working in some amazing new buildings and departments that provide modern facilities and services that we are proud of, such as the RNHRD and Brownsword Therapies Centre, a new Oral and Maxillofacial Surgery department. We're now on the next phase which is building the Dyson Cancer Centre which is scheduled to open for patients in late 2023.
Fantastic Location
Our hospital is situated in the beautiful city of Bath which provides equal access to city life and the beautiful countryside of Somerset, Wiltshire and Gloucestershire.
We have great transport links to Bristol and the South West and London and locally we have Park & Ride services and the national cycle routes 24 and 244.
Bath is a UNESCO world Heritage site and is well-known for its iconic Georgian architecture, highlights include the Royal Crescent and the majestic Circus as well as its excellent leisure and shopping facilities, thriving festivals, music and cultural scene. Find out more about Bath.
If you are planning looking to relocate to work here and would like to learn more about living in Bath, take a closer look at these areas in Bath.
Why we're a great place to work

Here at the RUH you can find opportunities in a wide range of occupations and professions, from front-line doctors and nurses through to other health professionals, and essential support and corporate services - all working together to provide outstanding care every time for patients, and the communities we serve.
When you join our Trust, you will work alongside high calibre staff, many of whom have a national and international reputation for specialist expertise and world-class care, focusing on providing the best services to our patients. Our values are: Everyone Matters, Working Together, Making a Difference, and they represent our aspiration for the type of hospitals we want to be.
Whatever role you work in, we are committed to offering you excellent learning and development opportunities and supporting you in your career.
Find out more
Discover more about specific areas by clicking on the appropriate headings to the left, where you can also find videos. There is information on our clinical services throughout our website.
Alternatively, you can stay informed of our current vacancies by following us on Twitter and LinkedIn: