Breast Unit
Non-cancer Surgery
Please Note:
Whilst the operations in this section are performed at the RUH, they are not routinely funded by the NHS.
Non cancerous cosmetic problems of the breast are very common.  Through our comprehensive service provision of breast reconstructive surgery we can offer help and advice for patients with such problems.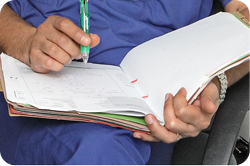 Patients with these conditions can be assessed and counselled in the Breast Reconstruction Clinic after a referral from their GP or other specialist doctor.
We are able to offer advice and practical help for patients with such problems and, where possible, can also give advice with regards to the surgical options available. 
However, surgery for cosmetic related problems is not routinely available on through the NHS.
Such surgery can only be provided through the NHS if it has been agreed to be funded as a special exemption by the local Clinical Commissioning Group (CCG).