Breast Unit
Removal of breast tissue from armpit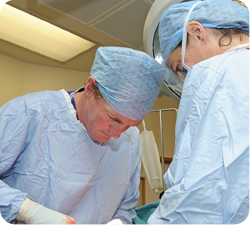 Sometimes women may develop accessory or additional breast tissue outside of the normal confines of the breast itself. 
When this occurs it is most common to develop growth in the axilla (armpit).  This is a relatively common problem and in itself does not have any adverse consequence although it may cause discomfort or difficulty in getting clothes or a bra to fit correctly.
We are able to see and assess women in the breast clinic who have this condition.  After careful assessment we would then be able to offer advice about how best to deal with the problem.
Please Note:
This type of surgery is available at the RUH but prior authorisation through the local Clinical Commissioning Group (CCG) is required.