Breast Unit
Cancer Surgery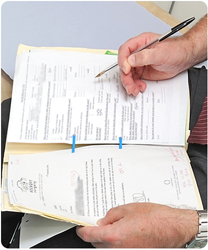 The vast majority of patients with breast cancer can be treated very well and effectively such that there is only a relatively small chance of recurrence in the future.
The treatments that we have are improving and evolving all the time but surgery remains the primary treatment for breast cancer.
Most patients will be advised to undergo an operation to remove the cancer at some stage in their treatment pathway. Indeed, treatment for breast cancer normally begins with surgery.
Afterwards most patients will require additional medical (non surgical) treatment to reduce the risk of breast cancer recurrence in the future. Treatments may include chemotherapy, radiotherapy, endocrine therapy and occasionally the use of the new drug Herceptin.
The exact type of surgery required to treat the breast cancer will be determined after a consultation and assessment with the Breast Cancer Specialist Surgeon.
The operation will involve removal of the tumour in the breast and for most women the excision of some of the lymph glands within the armpit (either a sentinel node biopsy or an axillary lymph node dissection).
The operation to remove the breast cancer itself may require either:
Removal of part of the breast
The majority of women diagnosed with breast cancer will have a relatively small tumour.

In this situation we can often limit the extent of surgery, to remove only part of the breast. If the tumour can be clearly felt the procedure is called a lumpectomy or wide local excision.

If the tumour cannot be felt and can only be seen on breast imaging investigations (such as a mammogram) then the operation is called a needle localized wide local excision.
Removal of all of the breast: a mastectomy
About 40-50% of women who have surgery for breast cancer will still require a mastectomy.

Mastectomy can be combined with reconstructive surgery. If a mastectomy is recommended your surgeon or specialist nurse will discuss the options for reconstructive surgery with you.
Also See:
---
Wide Local Excision (Lumpectomy)
Needle Localised wide local excision
Axillary Lymph Node Dissection
Mastectomy without reconstruction
---