Maternity
Postnatal Care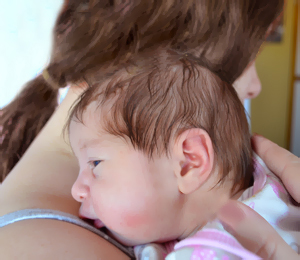 If you have an uncomplicated birth, you can expect to go home in three to six hours. If you need to stay in hospital after you give birth, you will be:
Offered a bed on Mary ward or a community Birth Centre- if you gave birth at the Princess Anne Wing, Bath.
Offered a bed at Paulton Birth Centre, Chippenham Birth Centre or the Princess Anne Wing if you gave birth at Frome or Trowbridge Birth Centre
Offered a bed at Paulton Birth Centre or Chippenham Birth Centre if you have birth at these centres.
Our Community Midwives also provide postnatal care in various settings for example in your own home or a Children's Centre in your community.
Neonatal examinations
All babies require a neonatal examination within 72 hours of birth. In our Consultant-led Units these checks are performed by Paediatricians. Midwives have been trained in our Birth Centres to perform these checks.
After you leave the hospital or birth centre
After your baby is born, you will be seen by a Midwife either at home or at your local Children's Centre on the day after you are discharge from hospital and then as needed up for up to 10 days. During these visits the Midwife will assess the wellbeing of both you and your baby and explain or complete any routine tests.
Useful information
the NHS website
UNICEF Baby Friendly Leaflets
For Parents of Pre-Term Babies
Best Beginnings
Watch videos and get advice on breastfeeding and a 'Small Wonders' DVD for parents of pre-term babies.