Hip Fracture Management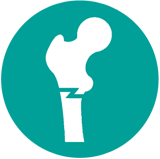 About this site
This web site has been created to provide you with all the information and resources you may need to give you and your family a better understanding around your hip fracture, the operation you have had and information that may aid you after your discharge.
The therapy information and links provided aim to help you regain some of your mobility and to support your discharge from hospital.
It is important to note sometimes people require a little longer to reach their goals.
You can browse through the information using the links on the left.