Maternity
Where should I have my baby?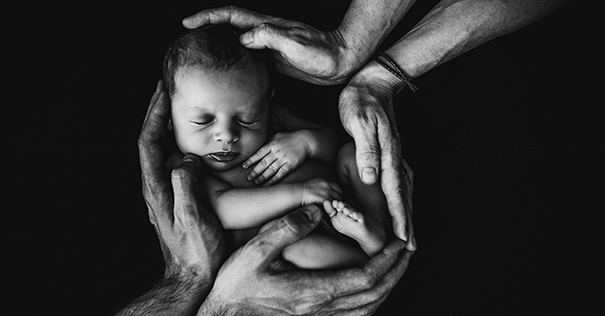 We offer a range of options about where you can have your baby depending on your personal circumstances and your preferences. At your first appointment with your Midwife (the booking appointment), you be given advice about these options as well as throughout the rest of your pregnancy.
At any time during your pregnancy or labour, our Midwives will highlight any factors which are relevant to your decision about where to give birth.
They will explain and discuss these factors with you and advise you on options for care and the implications of any decision so you can make an informed choice. You will be involved in all aspects of decision making and your wishes will be respected.
Birth place options
Home birth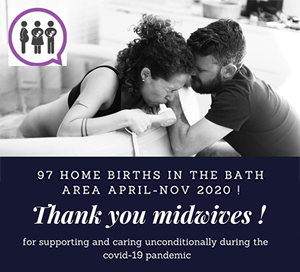 If you have an uncomplicated pregnancy, you can choose to have your baby at home. This will be a relaxed environment for labour and birth and supports a normal childbirth philosophy.
Current research (NICE 2007) suggests that there is a higher likelihood of a normal birth with less intervention if you give birth at home or in a Midwife-led unit.
All our Community Midwives support home birth and will be happy to discuss this option with you. They will identify any complications that may influence the need to change your chosen place of birth.
Please contact the NCT who will be able to provide details of your local Homebirth Support Group.
Birth Centres in Wiltshire and Somerset
Birth in a Birth Centre
We have two Birth Centres one in Chippenham and one in Frome. Birth centres support a family-centred approach to the birth which involves parents in decision making and reduces family separation.
A Birth Centre offers you the opportunity receive midwife lead care and to give birth in a less clinical, more comfortable, homely environment. Our dedicated and professional Midwives will be on hand to support you and your partner, in having a birth experience which meets your needs and wishes.
You will be able to have your baby at a Birth Centre if you are considered to have a low risk of developing complications during labour and are otherwise fit and healthy.
Virtual Tours and Antenatal Classes
All of our birthing centres are fully equipped with modern equipment to care for both mother and baby, including emergency equipment to ensure the safety of women and babies in our care. All our Birth units are able to provide a water birth.
Midwives are trained to provide safe care for women using the birthing pool. If you would like a water-birth or to use the pool during your labour you need to inform staff when you arrive as the pool will take approximately one hour to fill due to its size. Our policy relating to which patients are able to use the birthing pool safely is dictated by relevant recent research in this area.
There may be some women who, for medical reasons, will be advised that a water-birth may not be appropriate for them. The Midwife looking after you will discuss the use of the pool and the policy with you on an individual basis.
Security
All visitors need to use the intercom system at each Birth Centre to gain access. Please ensure that all visitors know the full name of the person they are visiting, otherwise they may not be allowed to enter the ward.
Birth in the RUH Bath Birthing Centre
Welcome to the Bath Birthing Centre
The RUH Bath Birthing Centre at the Princess Anne Wing of the Royal United Hospital provides a relaxed environment for labour and birth and supports the philosophy of normal childbirth. You will be supported by our team of Community Midwives throughout your pregnancy and by our Hospital Midwives for the birth of your child.
If you are part of a Continuity of Care team then you will be cared for during your labour by the team of midwives who you have seen during your antenatal appointments.
Sometimes women need extra support during labour such as the induction of labour or epidural pain relief. On such occasions, you will be cared for and supported by our Obstetric Team of Doctors and Midwives. Our Obstetric Team provides 24 hour obstetric and anaesthetic cover and will monitor your baby intermittently or continuously as needed. Medication and pain relief will be available if you need it and we will support you if you need an assisted delivery or a cesarean section.
If you have a more complex pregnancy, you will be recommended to have a hospital birth and you will be cared for by a specialist multidisciplinary team during your pregnancy and the birth of your child.
We also have a neonatal paediatric service based in our Neonatal Intensive Care Unit (NICU) for babies who need extra assistance after they are born or are premature.
Virtual Tours and Antenatal Classes