Maternity
Health in Pregnancy Service

Our Maternity Handi App is there to support you throughout your pregnancy, birth and new-born journey.
Download it free today:

For lots of information regarding lifestyle please look at:
A healthy lifestyle is recommended to ensure a healthy pregnancy and birth. Many women will have a lot of questions about their current lifestyle
Things to consider are:
Diet and exercise
Smoking
Vitamins and medications
Flu Vaccine – please contact your midwife to book this in
Whooping cough vaccine – please contact your GP to book this in
Travel
Emotional wellbeing
Sexual activity
Pelvic floor exercises
Parent education
Finances (your work and available benefits)
Below are some services available and links to information, to help support you with any health related questions.
Bath and North East Somerset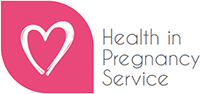 The Health in Pregnancy Service is available for all pregnant women who live in the Bath and North East Somerset area.
We provide support for pregnant women to:
Achieve a healthy weight gain in pregnancy
Stop Smoking
Our friendly team will support you to make life style changes that will not only benefit you but also your family. We offer home visits for your comfort and convenience or we can see you at your birthing centre or GP practice.
Our names are Dawn Powell and Tammy Prescott and we are proud to be part of this service. Please ask your midwife at booking to refer you or you can contact us yourself.
07966 528997
Dawn Powell
07810 506935
Tammy Prescott
07810 507035
Mandy Kay
Wiltshire

About 'The Bloom Project'
We are a friendly team of health professionals offering support with weight management and smoking cessation in pregnancy.
We are based at Chippenham and Trowbridge birthing centres and have positive feedback from women who have engaged with our project.
Weight Management
We support you to achieve a steady weight gain in your pregnancy, offer you tips for safe exercise and also techniques to support you to address any stress and anxiety that you may be experiencing. It is a holistic approach aimed to encourage a healthier and safer pregnancy and birth.
Smoking cessation
We offer friendly one-to-one support to help you (and your partner) to stop smoking. Being smoke free will give immediate benefits to you and your baby.
Contact
Please speak to your midwife about our services or
Phone us direct on :

01249 456539

Text us on

07557 544936

(Trowbridge) or

07557 544932

(Chippenham)
The Bloom Project Team look forward to meeting you:
Project Lead and Midwifery Sister : Sally Tedstone
Health in Pregnancy Midwife : Nicola Nelson
Health in Pregnancy Advisors : Jackie Butterfield, Lana Fisher and Jo Campbell
Administrator: Joanne Campbell
Somerset
The Mums2Be Smokefree service is available to all women who live or work in the county of Somerset.
The service is provided by dedicated, specialist pregnancy stop smoking advisors who provide free support and stop smoking medication for you (and your partner or other household members too, if they wish) right through pregnancy and beyond, in your home or other convenient location.
The service has a very good success rate, a popular Facebook Group for mutual support, and if you quit and stay quit you can receive up to £200 in Love2Shop vouchers to spend on you or your baby.
Contact
Ask for a referral from your midwife or contact Smokefreelife Somerset direct