Maternity
Health in Pregnancy Service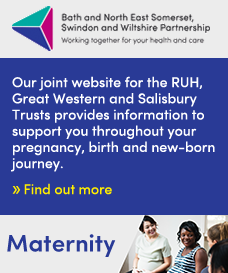 For lots of information regarding lifestyle please look at:
A healthy lifestyle is recommended to ensure a healthy pregnancy and birth. Many pregnant women and people will have a lot of questions about their current lifestyle
Things to consider are:
Diet and exercise
Smoking
Vitamins and medications
Vaccines in pregnancy: your midwife or GP can give you a flu vaccine, but you will need to see the GP for your whooping cough vaccine – find out more
Travel
Emotional wellbeing
Sexual activity
Pelvic floor exercises
Parent education
Finances (your work and available benefits)
Our Specialist Health in Pregnancy teams are available to provide tailored support in relation to weight management and quitting smoking in pregnancy. Your midwife can put you in touch.
Bath and North East Somerset (Health in Pregnancy service)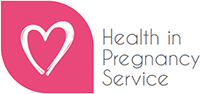 This service is available to all pregnant women and people who live in the Bath and North East Somerset area.
A friendly, dedicated team of trained Health Advisors, we will support you to make positive lifestyle changes that will benefit you, your family and your growing baby.
We can do this in the comfort of your own home, your local maternity unit, over the telephone or via video call. Your midwife can refer you.
Wiltshire (The BLOOM Project)

We are a friendly and supportive team of trained smoke-free pregnancy advisors. We are able to offer bespoke, one-to-one support to pregnant women and people in Wiltshire who are aiming to achieve a smoke-free pregnancy.
Being smoke-free will offer immediate benefits to both you and your baby that are life-long. Please speak to your midwife about our free service. We look forward to being able to support you!
Somerset (Mums2Be Smokefree)
The Mums2Be smokefree service is a free stop smoking service available to pregnant women living and working in Somerset. Support is provided by trained stop smoking advisors who will work with you (and your household members) throughout pregnancy and beyond.
Your midwife can refer you or you can contact the team directly.
01823 356222
www.healthysomerset.co.uk/smokefree