Breast Unit
Referral to Genetics Department
Referral to the Clinical Genetics Department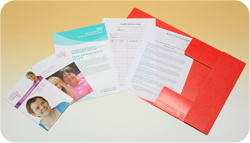 You'll be looked after by:
Consultant Geneticist
Dr. Alan Donaldson
Genetic Nurse Specialist
Katherine Smith

Contact Telephone:


01225 824204
During your family history clinic consultation we will discuss whether you are at high enough risk to warrant referral to the Clinical Genetics Department. If you choose to pursue this we will be able to refer you directly to the local Clinical Genetics team.
Once you have been referred to the genetics clinic you will be seen by a Consultant Clinical Geneticist or Genetic Counsellor to discuss in greater detail your risk of developing breast cancer. You will be offered specialist advice and support in making a decision about genetic testing if it is appropriate for your family.
For more information on the specific gene faults/mutations related to breast cancer we suggest you read the following:
Familial Breast Cancer
Pages 12 and 13 specifically deals with Genetic Testing
Women with Breast Cancer in the Family
Nice Guidance
Related Information
The websites listed below include further information about the genetics of breast and ovarian cancer as well as advice about testing:
All the links below go to external sites & open in new windows
National Hereditary Breast Cancer
Helpline: 01629 813000
Breast Cancer Care UK: Breast Cancer in families
Pages 25 to 31
NICE Guidance for Women with Breast Cancer in the Family
Pages 12 to 14