Advice & Support
| | |
| --- | --- |
| The Bereavement Office | E12 |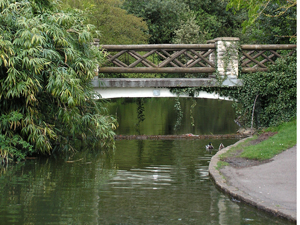 The Bereavement Office provides a service for the newly bereaved families of patients who die at RUH; the service has been in operation since August 1990.
Staff working for The Bereavement Office are responsible for the following tasks:
Liaison with medical staff, Coroner, Registrar of births and deaths of BANES district, funeral directors and Treasury Solicitor.
Arranging for the medical certificate of cause of death to be issued by medical staff or arrange for death to be reported to Coroner if necessary.
Arranging appointments to meet with the bereaved families to hand over personal belongings and the relevant documents, and guide them through the registration process and arranging a funeral.
Arranging a hospital contract funeral for patients who have no relatives or next of kin, or whose next of kin are in exceptional financial hardship, unable to get help from the state and are completely unable to pay.
The booklet 'Help for Bereaved Relatives and Friends', which was written by the Patient Affairs manager is given to relatives on the ward when someone dies and has had very positive feedback.
Bereavement Office: Information for family and friends
Bereavement services and signposting information
Contact Details
Please contact The Bereavement Office Manager:
01225 824015 or 01225 824315
Monday - Friday 08:30 am - 4.30pm
Sometimes there will be an answer phone, please do leave a message
Alternatively, please email the department:
ruh-tr.bereavementoffice@nhs.net
RUH Bath NHS Trust
Combe Park
Bath
BA1 3NG
The department is situated in the Bath and Wessex House in Zone E12 (entrance 2) and staff will provide directions for you.
In order to prevent unnecessary journeys we do ask that you do not attend the department without a prior appointment being made by the Bereavement Office team as circumstances sometimes mean that all the necessary paperwork will not be available that day.