Nursing Recruitment
Bank and Pool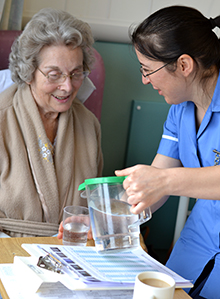 Staffing Solutions provide motivated, reliable staff to cover temporary vacancies, shortfalls or increased workload at the Royal United Hospitals Bath NHS Foundation Trust (RUH).
We need Registered General Nurses and Registered Mental Health Nurses with acute experience to join our team of Bank workers to work at various locations throughout the Trust.
Flexible working
As a Bank worker, you can book shifts just a few hours in advance and up to six weeks ahead. While there is no guarantee of work, there are always plenty of opportunities to work with us.
The RUH is an acute hospital and our Bank staff are in-demand across most wards and out-patient areas including Neurology, Respiratory, Orthopaedics, critical care and older peoples unit. For registered mental health nurses the demand is with 1-1 Specialing throughout various wards as required dealing with patients who have challenging behaviours.
What we offer
We have regular and occasional work to suit your needs and can offer flexible working patterns – including early mornings, days, nights and weekends – so you can work around other commitments.
We need staff that are flexible in return , adaptable, friendly and able to meet the challenges of working on the bank.
Benefits
NHS benefits including pension and holiday pay
Flexible working patterns to meet your needs
Positions in the majority of specialties
Competitive rates of pay
Unsociable hours pay
Access to all training equal to permanent staff
Payment to attend mandatory training updates
Support from the Bank Nurse Facilitator
Shift-booking up to six weeks in advance
A fully paid Trust Induction if you need one
A passport system for mandatory training, meaning we accept updates from other NHS providers
Free uniforms
A free DBS check