Working for Us
About our Interns and their placements
Project SEARCH
Meet our Interns
Four students recently opted to complete the Duke of Edinburgh Silver Award and this has proven to be so successful we plan to roll it out to all students in the future.
You can read about their expedition here
Some of the experiences of interns on placements and their successes are shown below.
Emily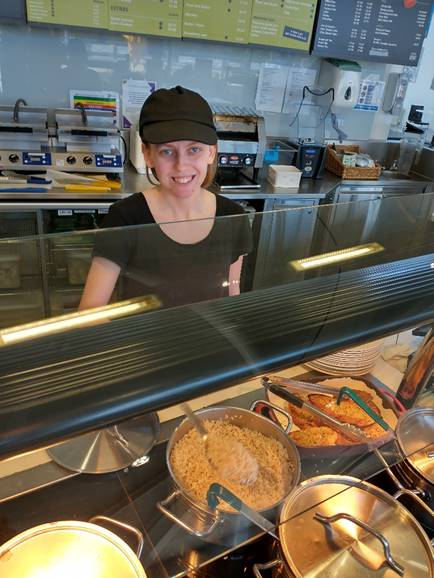 Emily has completed three placements this year. In the Autumn term she worked on Haygarth Ward helping with infection control cleaning, restocking around the ward and serving drinks and lunches. In the Spring term Emily worked with the Facilities team restocking PPE at all entrances to the hospital. In the Summer term we had a change of scenery when she went up to Bath University for her third placement in the Sports Café serving food and drinks. Emily learned some useful employability skills during her three placements including teamwork, customer service, time management and attention to detail.
Emily has now secured a job in the Sports Café working as a Customer Services Assistant and enjoys working with the team and serving customers in a fast-paced and friendly establishment.
Kamil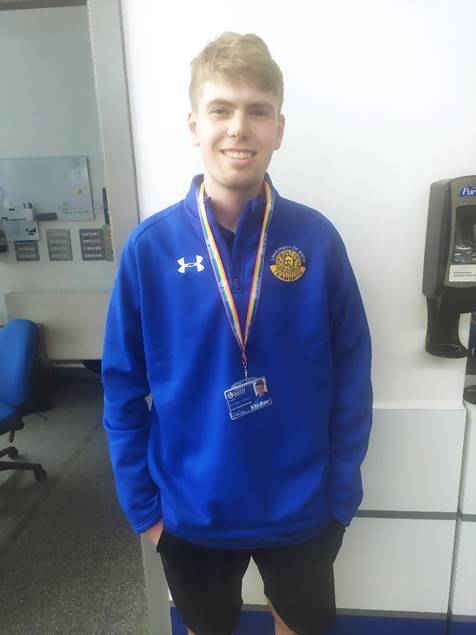 Kamil has completed four main placements on Project Search. Last year he worked with Fracture Clinic and his tasks included restocking, infection control cleaning, making teas and coffees for staff and transporting patients to and from main reception. This year he completed two placements in the RUH. He enjoyed working with the Radiology Portering team and gained in confidence working in a team and supporting patients. On Haygarth Ward, Kamil supported the team with infection control cleaning, restocking and serving lunches to patients. This supported him in developing his communication skills. Kamil then joined some of his colleagues in heading up to Bath University to complete a placement working as a Sports Assistant in the Team Bath Sports Village. He has worked in a busy and dynamic environment and has even taken part in staff lifeguarding training.
Kamil is now looking for employment and he hopes to be able to come back to the RUH and work with the portering team.
Tyrone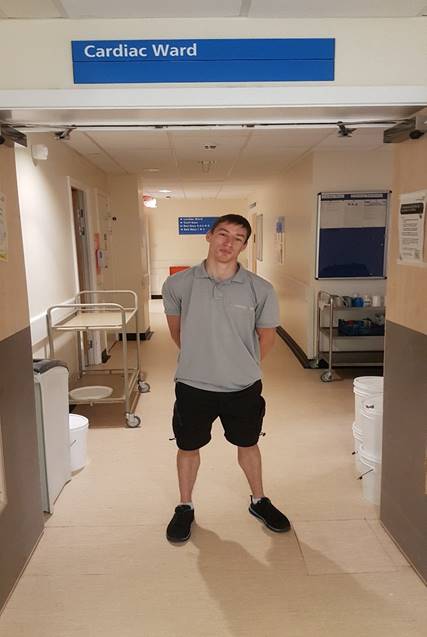 Tyrone has completed two placements here in the RUH. His first placement was in the Critical Care Unit where he learned about infection control and stock management. After Christmas he moved to Cardiac Ward and has completed a double placement there supporting the department with infection control cleaning, restocking equipment around the ward and serving lunches and drinks to patients. Tyrone has become a well-liked and supportive part of the team and patients have commented on how polite and caring he is.
Tyrone has developed some excellent team-work and 'customer service' skills during his time with Project Search and he has now secured a position working as a customer services assistant here in Flourish near Saltford.
Adam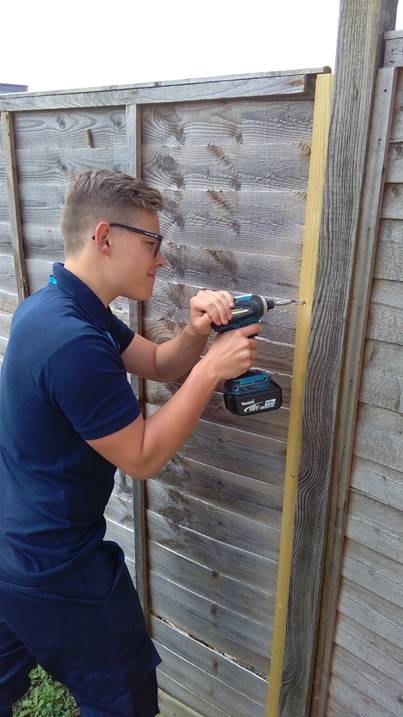 Adam joined Project Search a few years back and spent the year working with the Maintenance team. He developed a variety of skills during the year, including using power tools, testing fire systems, repairing a variety of broken things all over the hospital and cleaning blocked drains. He developed team-working skills, technical skills and learned how to manage his own time and schedule during the day. Adam graduated from Project Search and tried a variety of jobs, including as a trainee caretaker in a school and working behind the bar at a football club.
When Adam joined us he always had a dream to work as a sports coach, and he has now been employed by the Bath Rugby Foundation as a Disability Sports Coach.
Adam is forever grateful to the Facilities and Maintenance team at the RUH for helping him to gain in confidence and skills and inspiring him to follow his dream.