| | |
| --- | --- |
| Research & Development | D1 |
Take part in research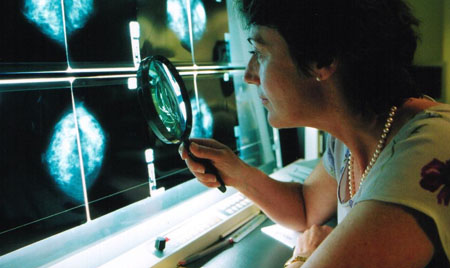 X-rays for a breast scan
What does taking part or participation in research mean?
We are a research active hospital and it is likely we will offer you the opportunity to take part in research. It is your right to be able to take part in research, if you meet the requirements and you have given your consent. It is important to remember that this is voluntary, so you should only give your consent if you wish to take part.
Before giving your consent, you will receive very clear information about the research. This will allow you to consider what the study involves and ask any questions that you may have. Your decision whether to take part in research will not affect your routine medical care.
If you are taking part in a research study, you are a described as a research participant. We will ask questions about your health condition or invite you to test a new treatment. If needed for the study, we may take extra blood samples or measurements from you. Sometimes we may want to collect information about your previous treatments. To do this, we may ask permission to look at your health record.
What is patient and public involvement in research?
Involvement means that we undertake research with you. It is not about taking part as a research participant. Your involvement can help to design or run a study. For example, we could ask you to review information written for research participants. We may also seek your views about which research topic areas are important to you.
How can I find out more about participating, taking part or becoming involved in research?
If you have any questions about our research, or would like to know about future studies, let us know:
To find out more about health and social care research, please click the link below: