| | |
| --- | --- |
| Research & Development | D1 |
Performance
Efficient set-up and delivery of research
Royal United Hospitals Bath NHS Foundation Trust supports the national aim (outlined in the Government's Plan for Growth and implemented by the National Institute for Health Research (NIHR)) to increase the number of patients who have the opportunity to participate in research as well as enhancing the nation's attractiveness as a host for research.
More information on this national commitment is available here:
National Institute for Health and Care Research
Research improves the care that we can offer to our patients, and as a research active teaching trust we are committed to delivering research so that the results can be adopted into practice or developed further.
By setting up trials efficiently (performance initiating research) and recruiting participants as planned (performance delivering research), we can contribute to the effective use of research funds awarded by the government, research charities and our industry partners.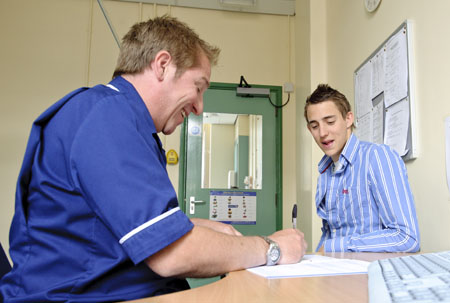 Initiating Clinical Trials
The national target for clinical trials is that each trial should recruit the first patient within 70 days from the date an NHS organisation receives a valid research application.
Delivering Commercial Research
The national target for commercial contract research is that every commercial trial is delivered within the time agreed and that the target number of patients to be recruited is achieved.
NIHR requires all NHS research sites to publish data for initiating and delivering research projects.
Performance information on each trial hosted by Royal United Hospitals Bath Foundation Trust which received NHS permission within the last year can be viewed directly through the NIHR Submission Platform.