| | |
| --- | --- |
| Research & Development | D1 |
COVID-19 Research being carried out at the RUH
The World Health Organisation describes Coronavirus disease (COVID-19) as 'an infectious disease caused by a newly discovered coronavirus'.
The best way to prevent and slow down transmission of this new disease is be well informed about the COVID-19 virus, the disease it causes and how it spreads.
At this time, there are no specific vaccines or treatments for COVID-19. However, there are many ongoing clinical trials evaluating potential treatments'.
The Chief Medical Officer Chris Whitty has highlighted the importance of research in many of the Governments briefings and has contacted all Trusts in the UK to encourage participation in COVID-19 research.
The RUH is proud to be participating in a number of ethically approved research studies to help discover more about the disease and if there are treatments to help those affected.
Watch the film
Current COVID-19 Studies at the RUH

The International Severe Acute Respiratory and emerging Infection Consortium has developed a for any severe or potentially severe acute infection of public health interest. This is a 'sleeping' study here at the RUH and is activated in exceptional circumstances such as we are currently experiencing.
The research teams from many specialties here at the RUH are collecting a large volume of data from all confirmed cases of COVID-19, this is anonymously and securely fed back to the ISARIC team so they can try to find better ways to manage and treat this infection in the future.
The data collected for this study is informing COVID-19 policy decisions at the highest level. The Chief Medical Officer and Department of Health and Social Care has asked that the data collection process continues as a priority exercise and the RUH research teams are continuing to collect data throughout this outbreak.

The RECOVERY Trial aims to identify treatments that may be beneficial for adults hospitalised with confirmed COVID-19.
This is a Randomised Control Trial (RCT), once a participant has been consented in to the study they allocated at random to one of the treatment arms. Here at the RUH the treatment arms available for randomisation are:
Lopinavir-Ritonavir (commonly used to treat HIV)
Low-dose Dexamethasone (a type of steroid, which is used in a range of conditions typically to reduce inflammation)
Hydroxychloroquine (related to an anti-malarial drug)
Azithromycin (an antibiotic)
The Recovery team will constantly review the information that is being fed back to them so that any effective treatment can be identified quickly and made available to patients.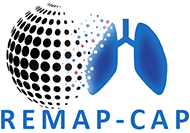 A Randomised, Embedded, Multi-factorial, Adaptive Platform Trial for Community-Acquired Pneumonia.
This is a large global trial, the aim of the study is to investigate which treatment options are best for patients admitted to ICU with severe pneumonia. This study is an 'adaptive' study. This means that the chances of being assigned to any of the treatment options may change on the basis of the study results, in favour of the most promising treatment.



GenOMICC website
Genetics of Mortality in Critical Care
This research study looks at the DNA of people with severe infections and injuries. Infectious diseases and severe injuries affect millions of people around the world every year. Most cases are mild, but some people become very unwell and are admitted to intensive care. Our genes (DNA) can determine how much critical illness affects us.
This study is running in our intensive care unit and aims to find the genes that cause some people to be more unwell. If we do, we may be able to develop better treatments for patients in the future. Currently this study will focus on patients admitted to ITU with COVID-19 to help understand if their genetics influence their response to this infection.
Data at the RUH is also being collected in specific disease areas, these include Oncology, Maternity, Dermatology and Rheumatology.
This study aims to collect information about COVID-19 in pregnant women and babies from around the world.  The research aims to find out more about the effect of COVID-19 on early pregnancy, the growth of babies, early delivery and possible infection of babies. The information collated as part of this research will be shared with healthcare professionals internationally, allowing them to improve the care they give.
Neonatal Complications of Coronavirus
The study aims to find out how many babies develop coronavirus infection in the first month after birth and how many babies born to women with coronavirus need neonatal care. It aims to describe which babies develop COVID-19 infection and what symptoms or signs they have and how COVID-19 in babies is identified and treated.
Information on studies
Data at the RUH is also being collected in specific disease areas, these include Oncology, Maternity, Dermatology and Rheumatology.
Information about chest imaging is also being collected to support the development of a diagnostic tool.
With this ever evolving situation the research team at the RUH is preparing to take on more studies to help the national and international effort to understand and treat COVID-19.