Information for Visitors
Visiting hours and general information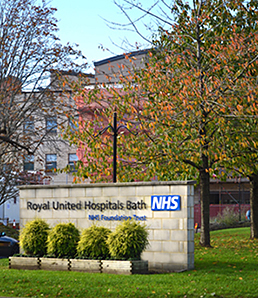 Normal visiting times are from 11am to 8pm throughout the week, with exceptions in special circumstances with the agreement of the nurse in charge. These visiting times ensure protected meal times and rest times for patients.
The number of visitors is limited to two per bed at any one time. Children may visit at the discretion of the ward staff and patient, but must be accompanied by a responsible adult. Very young children should not visit.
Please do not visit if you have been unwell or have recently had diarrhoea and/or vomiting. Individuals should be free of symptoms for 48 hours before considering visiting your family member in hospital.
Personal Belongings
To ensure comfort for your family member during their stay, we encourage you to check that they have sufficient clothing, slippers, toiletries and towels etc. Please do not bring valuables into the hospital.
Please note there are no clothes washing facilities on the ward. Flowers are not allowed for hygiene reasons, either potted or in vases.
Often patients with stroke have swallowing difficulties, so it is always best to check with the nurse in charge before bringing in food for your relative.