Colorectal
Pelvic Floor Surgery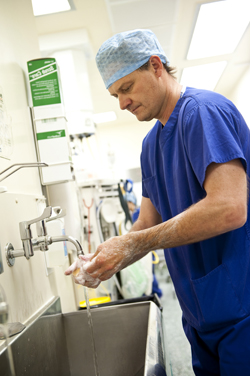 Occasionally, as a result of the vaginal delivery of children, the pelvic floor becomes weakened causing difficulties with bladder and bowel control.
Sometimes the rectal lining becomes lax and actually obstructs the easy passage of a bowel action. Rarely the pelvic organs may prolapse outside the body but all of these problems can be helped or even cured by the correct operation.
The department has facilities for the investigation of pelvic floor disease, such as manometry, and endo-anal ultrasound scans.
It also offers a full range of surgery for pelvic floor disorders including anal sphincter repair and lapro-rectoplexy.