Dermatology Clinic
Follow-up of patients with Skin Cancer
In the current 'COVID-19' climate, all follow-up appointments will be via telephone. If there is an urgent issue that you are concerned about, please contact the Skin Cancer CNS service and you will be advised on next steps.
For patients who have had a Squamous Cell Cancer (SCC) or Malignant Melanoma (MM) you may find the following video link on how to examine your lymph nodes helpful (this should be what was explained to you in the skin cancer specialist nurse clinics).
http://www.nnuh.nhs.uk/departments/norfolk-and-norwich-skin-tumour-unit/
Please look under 'Patient Videos'
The videos were created by the skin cancer team at the Norfolk and Norwich Hospital

Patient Information
On Video
Information for parents of children with eczema
Video produced by Birmingham Children's Hospital on the correct application of topical therapy for eczema.
Patient Information Leaflets
Pocket Medic 'Life after cancer' films
Useful Links
Leaflets & Guidelines
British Association of Dermatologists
Useful patient information leaflets.


Actinic keratosis RUH guidelines


DermNet NZ
A very good website for patient information leaflets on a wide variety of skin conditions.

External websites
National Eczema Society
The official website of the National Eczema Society in the UK. Information on atopic and contact dermatitis available.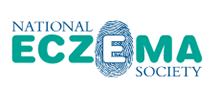 SunSmart
Visit Cancer Research UK 's SunSmart website. Wise up to sun protection and skin cancer protection.
Also see:

www.bad.org.uk/sun-awareness-campaign/downloads-leaflets-and-posters

Skin Cancer - BAD Patient Hub
Skin cancer is the most common type of cancer in the UK, and the number of people diagnosed with the condition has risen steeply since the 1970s. There are two main categories of skin cancer – melanoma and non-melanoma. See www.skinhealthinfo.org.uk

www.skinhealthinfo.org.uk/sun-awareness/the-sunscreen-fact-sheet

The Sunscreen Fact Sheet - BAD Patient Hub
A sunscreen is a substance applied to the skin in order to reduce the intensity of the sun's ultraviolet (UV) rays entering the skin and damaging vulnerable skin cells. Sunscreen can take many forms including creams, milks, lotions, gels, foams, oils, ointments and sprays - www.skinhealthinfo.org.uk and www.skinhealthinfo.org.uk/symptoms-treatment/skin-cancer

Skin Cancer Prevention (PDQ®)–Patient Version - National Cancer Institute
Skin cancer is a disease in which malignant (cancer) cells form in the tissues of the skin. The skin is the body's largest organ. It protects against heat, sunlight, injury, and infection.Skin also helps control body temperature and stores water, fat, and vitamin D. The skin has several layers, but the two main layers are the epidermis (upper or outer layer) and the dermis (lower or inner layer).

See www.cancer.gov and https://www.cancer.gov/types/skin/patient/skin-prevention-pdq#section/all
Skinsupport
The Skin Support website was developed by the British Association of Dermatologists (BAD). The aim of the project was to bring together leading experts in the field of psychodermatology and patients, with input from patient support groups, to develop a website to support people in psychological distress due to skin conditions.
SafeFit
A new remote service FREE to anyone in the UK with suspicion or confirmed diagnosis of cancer. Macmillan and partners cancer exercise specialists offer patients advice, support and resources to maintain and improve their physical and mental well being.Initially during the COVID-19 response phase and intended to become an enduring national offer, subject to evidence of impact.

Patients can self refer by accessing the MacMillan webpage link .