Foundation Trust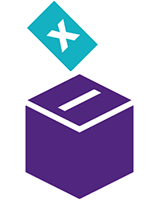 Governor Elections 2020
North Wiltshire By-Election (On-Hold)
In accordance with the guidance from NHS Improvement/NHS England regarding elections to the Trust's Council of Governors during the Covid-19 pandemic, the RUH has taken the decision to place the current North Wiltshire by-election process on-hold.
You are still able to express your interest in becoming a Governor at this website, and anything you type into the forms will be saved.
If you are a member, we will notify you as soon as the election process is restarting. Alternatively, you can sign up by clicking here.
If you have any questions, please contact UK Engage directly via email at ruh@uk-engage.org or the RUH Membership Office via email at ruhmembership@nhs.net