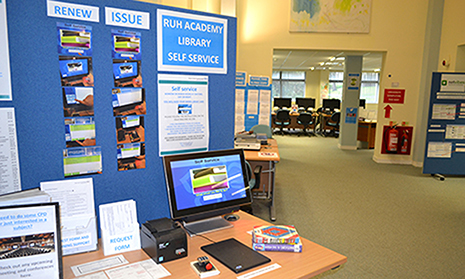 Enquiry service: qualified staff are available to help locate resources and answer questions.
Lending: up to 12 items can be borrowed for 28 days. Items can be renewed up to 3 times. There is a charge of 10p per item per day on items not returned on or before the due date.
Document supply: items not in stock can be obtained for you from a network of local, regional and national libraries.
Please complete a request form: