Veteran & Armed Forces Aware
The RUH – a Veteran Aware Hospital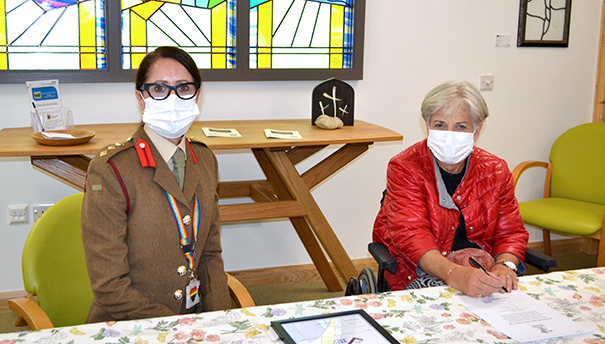 The RUH is proud to be one of a number of trusts across the UK to be awarded Veteran Aware accreditation for its commitment to leading the way in improving NHS care for veterans and members of the armed forces community.
Veteran Aware status is granted by the Veterans Covenant Hospital Alliance (VCHA). To achieve it, trusts make a series of pledges such as training staff in veteran-specific needs, supporting the armed forces as an employer and ensuring that members of the armed forces are never disadvantaged when receiving care.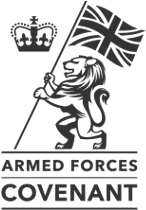 The VCHA accreditation certificate was presented to RUH Chief Executive Cara Charles-Barks by the Lord Lieutenant of Somerset, Annie Maw, at a signing ceremony attended by a number of RUH armed forces staff members. Cara wore uniform in her role as Honorary Colonel for 243 (Wessex) Field Hospital, part of the Army Reserve Medical Services.
Cara said: "We are really proud to have received this honour that recognises how importantly we take our responsibility towards the armed forces personnel and community.
"The RUH has always had strong links with our armed forces across the South West and has a long track record in the care and employment opportunities we can provide members of the services. This covenant is our pledge to further improve the support from all our staff that we can offer them."
The Veterans Covenant Hospital Alliance (VCHA) was inspired by the heroism of Captain Noel Godfrey Chavasse VC and Bar, a doctor who gave his life rescuing men on the battlefields of the First World War.
To find out more information about the scheme and which hospitals are Veteran Aware, visit the NHS website page.