Insight
Our hospital magazine

Insight is our community magazine for patients, visitors and members. You can read it online, or pick up a free copy from any of the main entrances to the hospital. You may also find it in your local GP surgery or community hospital.
Published quarterly, the magazine is packed full of features, news and insights into the work we do at the Royal United Hospital and at our other sites (the RNHRD in the city centre and our community birthing centres).
Did you know?
Members of the RUH NHS Foundation Trust can have the magazine delivered directly to their door for free or receive it by email, so why not click on the button below and become a Member today.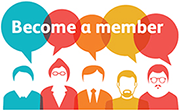 We warmly welcome feedback and suggestions. If you have something to say about Insight, please email ruh-tr.communicationteam@nhs.net
2022 Editions
2021 Editions
2020 Editions
2019 Editions
2018 Editions
2017 Editions
---
2016 Editions
---
2015 Editions
---
2014 Editions
---
2013 Editions
---
2012 Editions
---
2011 Editions
---
2010 Editions
---
2009 Editions
---