Research and Quality Improvement
The Department of Anaesthesia, Intensive Care Medicine and Pain Medicine has a very strong history of research activity. For well over two decades the department has been prominent in research into airway management and the evaluation of anaesthetic airway equipment.

In a recent bibliometric analysis of publications, the RUH was ranked 3rd best in the best in the world in publications in this area. Most members of the department are involved in academic publishing and the experience of the department is considerable.

Current areas of research interest are:
Airway management and equipment
Resuscitation
Emergency laparotomy
Obstetric anaesthesia
Litigation in anaesthesia
Research output is on a par with (or exceeds) many University hospitals. The research in the department is closely tied to Quality Improvement that takes place in the department.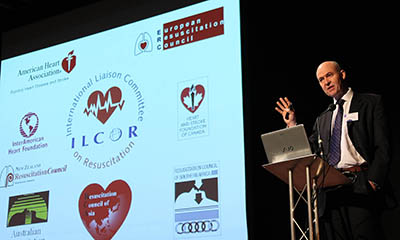 The department has links to the University of Bristol with two Honorary Professors
(Professor Jerry Nolan – Resuscitation, Professor Tim Cook – Anaesthesia) and several lecturers.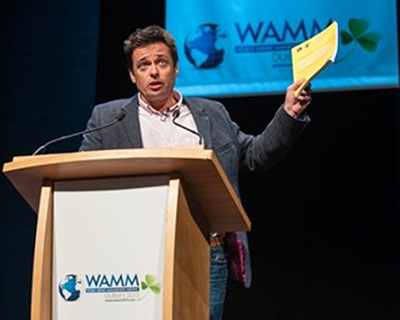 Recent research projects (2015-7) have included taking part in DREAMs, EuSOS, ISOS,
SNAP-1, iHYPE, SWeAT, and SNAP-2. We will soon be taking part in PQIP and FLO-ELA.

Current priorities are :-
to increase the amount of NIHR portfolio work we conduct in the departments
engaging with research nurses to support this
establishing a research registrar/fellow within the department
Trainees
The department welcomes research-interested trainees both for their enthusiasm and their ideas. Please feel free to contact me before your arrival if you would like to get involved : Professor Tim Cook : timcook@nhs.net

Quality Improvement and Patient Safety
The department of Anaesthesia at the RUH offers trainees significant support with developing Quality Improvement projects during their time in Bath , and have established a Quality improvement Faculty, led by Dr Lesley Jordan, Trust Patient Safety and QI Lead.
We have significant experience and success with QI projects:
Prevention of Perioperative Hypothermia winning the national Patient Safety Care Award in 2014
Implementation of the WHO checklist and Prevention of Never events - finalist for the Patient Safety Care Awards in 2016 and 2017
Dr Jordan was also a finalist for Quality Lead of the Year in the Patient Safety Care Awards for all her QI work.
QI Training
QI is included in the trainee teaching programmes and several consultants are QI practitioners having accredited with a national QI programme run in Bath and affiliated to NHS improvement , the QSIR course ( Quality Service Improvement and Redesign course).
This is a comprehensive 4-day Trust QI programme led by Dr Jordan, running over 3 months, alongside which the candidate also develops a project, and results in achievement of QSIR practitioner status. Bath also offers a one-day introduction to QI , QSIR fundamentals. Both these courses are free and available to all staff at the RUH and trainees are encouraged to book places as they are very popular. QSIR practitioners in the department are Dr Justine Barnett and Dr Malcolm Thornton.
National QI
The department is also very actively involved in
national QI initiatives
such as SNAP 1, SNAP 2 and NELA and have significantly improved outcomes for Emergency Laparotomy patients at Bath using QI methodology and NELA data.
Many other QI/Patient Safety projects have been published and presented very successfully with several winning prizes or being spread nationally, for example the
Bath Anaesthetic Department Tea-Trolley Training
, an innovative idea created by Dr Fiona Kelly, has been transferred to many other hospitals across the UK and was also short-listed for both the Patient Safety Care Awards and the HSJ Awards in 2017.
For further information please contact lesleyjordan1@nhs.net