Upper Gastro-Intestinal Surgery
Areas of Clinical Excellence: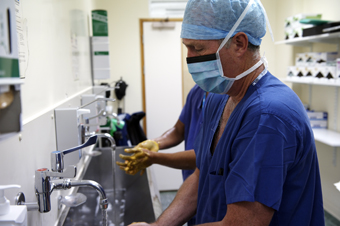 Upper gastro-intestinal surgery is offered to patients with disease of the oesophagus, stomach, duodenum, pancreas, liver and gall bladder.
The surgeons work as part of a multi disciplinary team with gastro-enterology and nursing colleagues.
The most common operations carried out are the removal of gall bladder, hernia repair and appendix.
Endoscopic, laparoscopic and open surgery are used in the treatment of Upper GI conditions.