| | |
| --- | --- |
| Emergency Department / A&E | A&E |
Visitors in A&E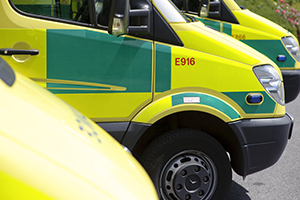 Family and friends are welcome at any time in the A&E; however, for safety reasons, only one or two visitors are allowed in the department at one time.
The emergency staff may ask your visitors to leave during some procedures. Your visitors should also respect the privacy of others.
Code of behaviour
A code of behaviour exists to ensure a safe and friendly environment for patients, visitors and staff.
No acts of violence, swearing, threats or verbal abuse towards another patient, relative or staff member are allowed. An initial warning is given, but if the behaviour carries on, the staff, security or the police will ask the person to leave.
Also see:
Map of Hospital Location in Bath
Location of Emergency Department on RUH site