Media Release
Date: 25 March 2020
Retiring Bath RUH CEO stays on during COVID-19 crisis
James Scott, Chief Executive of the Royal United Hospitals Bath NHS Foundation Trust, is to postpone his retirement and stay in post to support his "fantastic staff" during the coronavirus pandemic.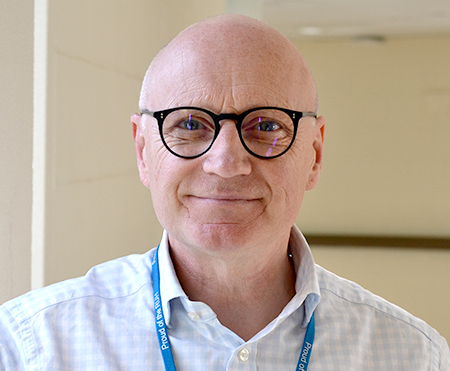 James was due to leave at the end of March after nearly 13 years in the role, but has told staff he will continue working.
He said in a letter: "I am staying on to continue supporting the RUH during what continues to be an extremely challenging time across the NHS. We have a fantastic team here at the RUH and I am very proud to continue working alongside you. I know you are all working so hard, increasingly out of your usual routines and comfort zones. On behalf of our patients and our community, thank you."
He also praised teams for the complex planning they have carried out, looking ahead to use staff skills, resources and spaces differently to maximise the care that can be provided.
ENDS