Media Release
Date: 5 March 2020
RUH League of Friends seeks Human Resources trustee
Do you have expertise in human resources? The Friends of the RUH charity is looking for an enthusiastic and dedicated person to join its Board of Trustees.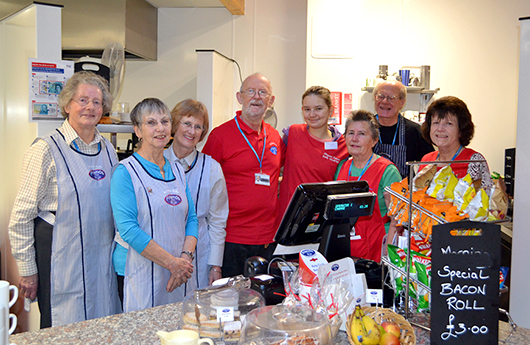 Bernard Rymer, Chair, said: "This is an important and rewarding post for someone with experience in HR, employment law issues and performance management. You'll help us ensure we meet the highest standards of governance in policies and practice, and actively contribute to discussions about the Charity's objectives and development."
The charity works with a third party organisation providing day-to-day employment law advice. The HR trustee role will complement this advice where required.
The Friends of the RUH charity was established more than 60 years ago with the aim of providing amenities and support services for patients that would not otherwise be provided by the NHS or the other statutory bodies. In October 2019 it became a Charitable Incorporated Organisation.
It runs two retail operations at the RUH - the convenience shop in the Atrium and the Friends coffee shop. In total it employs 18 staff, most of whom are on part-time contracts.
It also provides a range of volunteer services for the hospital with a volunteer workforce of more than 350, providing support services in more than 20 hospital departments.
Volunteers' activities include serving drinks on the wards, guiding patients and visitors around the hospital, repairing walking aids and maintaining the courtyard gardens around the hospital estate.
You can read the HR trustee role description here.
For more information about the role of Trustee with the Friends of the RUH, please contact Bernard Rymer, Chair, on 01225 427377 or by email - Bernard.rymer@nhs.net
If you have enough information and would like to apply to be the HR Trustee, please send your cv to Bernard Rymer at the email address above.
ENDS