| | |
| --- | --- |
| Specialist Treatment for Children & Young People with CFS/ME | B11 |
What treatments for CFS/ME do we offer?
We believe that all children and young people should be able to access specialist treatment for their CFS/ME, regardless of where they live.  All our treatment programmes are tailored to the needs of the individual and may comprise input from a number of professionals working within our service.

We are able to accept referrals for children and young people from the area local to the RUH (i.e. within Avon, Gloucestershire, Bristol and Wiltshire), as well as for those from outside our region.
Treatment for those within the local area

Within our local region we can offer face-to-face assessment and rehabilitation plans for children and young people to help them manage their condition, and learn how to get better.  We offer clinics in a number of locations across the area and endeavor to see you as close to home as is possible in line with your treatment plans.

Treatment for those referred from further away

Out of our region, we may offer an original face-to-face assessment if possible, and we will then help the young person set up a rehabilitation plan. We support the child's local team in providing rehabilitation. Individuals can either be assessed as outpatients or, if they are severely affected, at home. It may not always be necessary to attend appointments in person as some may be suitable for treatment via Skype.

Out of region patients can also be referred for consideration and eligibility assessment for treatment at home via the FITNET-NHS trial.
What if a child cannot get to the hospital?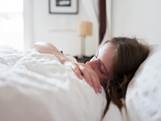 If a child is too poorly to get to the hospital, it may be possible to arrange a home visit. We believe that severely affected children with CFS/ME should be able to access all treatment at home.
We will carry out a home visit, usually with a local team (for example, a GP, social services, local paediatrician), and carry out a full assessment to work out what treatment is needed and how it can be accessed.