News
AAGBI Anniversary medal
In January, we were delighted to watch Professor Tim Cook receive the Anniversary Medal of the AAGBI (Association of Anaesthetists of Great Britain and Northern Ireland).
The Anniversary Medal was instituted in 2007 as part of the celebrations of the 75th anniversary of the AAGBI. It is awarded to British and Irish anaesthetists who have either held office in the Association and have provided exceptional service to the Association or to other individuals of distinction who have given significant service to Association members.
This is a huge honour and the ultimate accolade from our specialty, reflecting the quality and quantity of work which Prof Cook has carried out over many years. He continues to work tirelessly and inspire so many of us around him.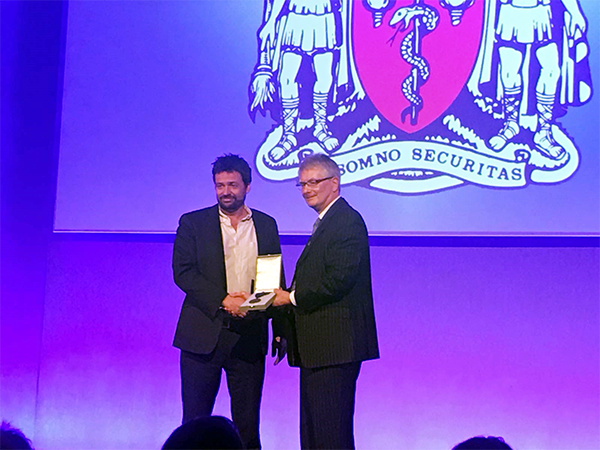 FRCA Primary exam success
Huge congratulations to Graham Walkden, Ben Savage and Nicky Crowther who all passed their Primary FRCA in February! Well done from all of us. ​