News
Department highlighted by Chief Executive in Bath Life Magazine, December 2018
SASWR December 2018
Thank you to Rob Axe, Clare Hommers and Jonny Price for organising a fantastic SASWR Bath meeting - with flying visits from Professor Carol Peden from Los Angeles and Dr Philippe le Fevre from Melbourne.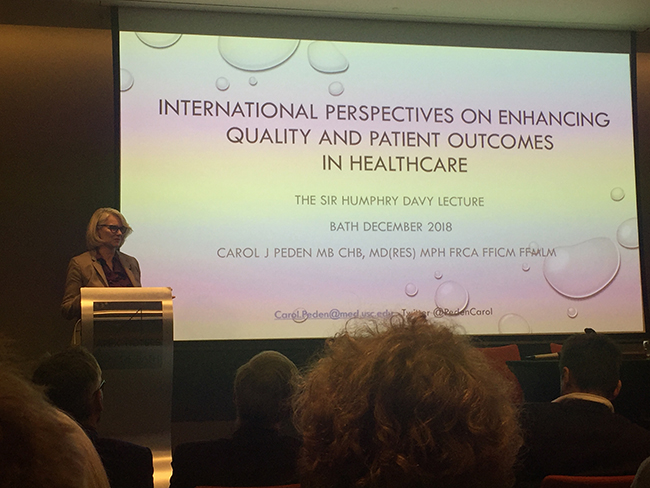 Difficult Airway Society (DAS) national trainee prize
Congratulations to Specialist Registrar, Chris Gough for winning the Difficult Airway Society (DAS) national trainee prize last week at the DAS annual meeting in Edinburgh, and for coming second in the DAS presentation prize.
He presented work done in the RUH anaesthetic department, evaluating a novel synthetic 'obese neck' manikin used for training staff to perform emergency Front of Neck Airways (FONAs). This manikin was designed and developed by RUH anaesthetists in conjunction with Bristol firm, Limbs & Things.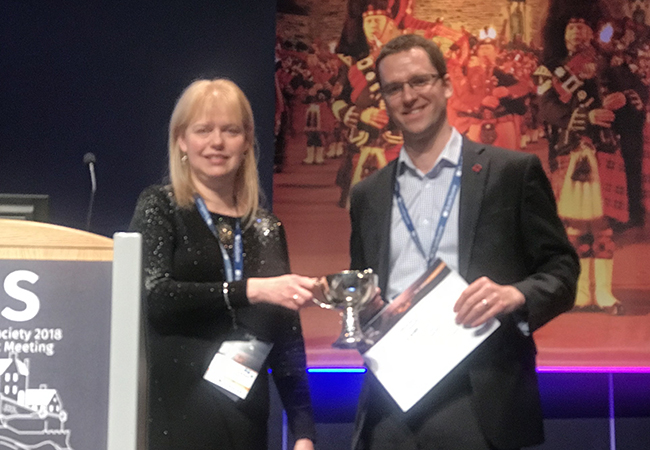 AAGBI Anniversary medal
In January, we were delighted to watch Professor Tim Cook receive the Anniversary Medal of the AAGBI (Association of Anaesthetists of Great Britain and Northern Ireland).
The Anniversary Medal was instituted in 2007 as part of the celebrations of the 75th anniversary of the AAGBI. It is awarded to British and Irish anaesthetists who have either held office in the Association and have provided exceptional service to the Association or to other individuals of distinction who have given significant service to Association members.
This is a huge honour and the ultimate accolade from our specialty, reflecting the quality and quantity of work which Prof Cook has carried out over many years. He continues to work tirelessly and inspire so many of us around him.