Maternity
CofC Teams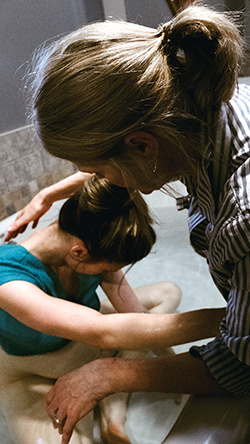 Better Births, the report of the National Maternity Review, in England, set out a vision for maternity services in England which are safe and personalised.
At the heart of this vision is the ambition that families should have continuity of the person looking after them during their maternity journey, before, during and after the birth.
This continuity of care and relationship between care giver and receiver has been shown to lead to better outcomes and safety for the parent and baby as well as offering a more positive and personal experience.
We are thrilled that our maternity service has met the recent national target to ensure at least 35% of families who book with us receive continuity of carer. As we continue to expand and redesign our maternity service, we hope to increase the number of families who benefit from this model of care.
We have nine teams of midwives who work across our maternity services who aim to provide your care by the same or a buddy midwife through your pregnancy and provide one of the team to support you during your labour and birth. If you want to find out more, please speak to your midwife.