EAP
Employee Assistance Programme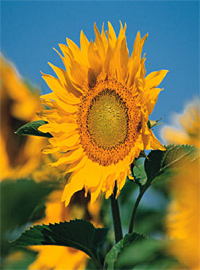 A free, confidential support service for staff
Our counsellors are qualified, skilled and experienced to put you at ease and support you as you take a step forward towards your goal.

We're here when you need us most, and there's no waiting list.
You're Important Too!
As healthcare professionals we dedicate our lives to caring for others and often we can forget how important it is that we also look after ourselves. We face demanding situations on a daily basis that challenge us physically, emotionally and mentally, and this is precisely why maintaining good health and wellbeing is especially important for us.
Taking care of yourself is more than a positive investment, it is a responsibility you hold towards yourself, your patients and your colleagues. When you are at your best physically and mentally, you give better care to others and you're less likely to develop professional distress or impairment, burnout, compassion fatigue, physical or mental health problems.
What is Counselling?
People come to counselling for various reasons: some want to make life changes or need support through difficult times, others need to identify choices and decisions and consider possible strategies for action, some to work with stresses and anxieties that may be getting in the way, or simply for support managing difficult feelings.
Some problems, like feeling generally exhausted or ill at ease, are not necessarily clear cut while others can be more specific. These may include: work stress, alcohol abuse, low self-esteem, bullying, bereavement, or relationship and family difficulties.
At such times it's easy to feel isolated and stuck and it can take courage to ask for help and trust another person. Taking that step forward can mark the beginning of a new outlook.
How does Counselling Work?
Your counsellor will normally offer you weekly, regular appointments always in a safe, private space set aside exclusively for you. Here you can:
explore your situation in a calm and secure environment
share your thoughts and feelings without fear of judgement
develop new perspectives, strategies and life skills
examine ways to make positive changes in your life
All EAP counsellors are widely experienced, professionally trained and qualified and, in addition to many years of workplace counselling experience, have specialist interests and expertise.
No Waiting List!
When you contact EAP for an initial appointment, we will usually be able to see you within 3 working days, and sometimes even on the same day. Once you have attended your initial appointment your counselling sessions will normally start within 2 weeks, depending upon any particular requests you have regarding days, times and whether you prefer a male or a female counsellor.
Your Initial Appointment
Your initial 40-minute appointment with one of our Staff Counsellors is an opportunity for us to identify your concerns and establish what you hope to gain from the counselling.
If you decide you would like to proceed with counselling, we will offer you a course of 4 free sessions, each lasting 50 minutes, with a choice of a male or female counsellor. Where possible, we will endeavour to schedule times that are convenient for you.
Your Counselling Sessions
Counselling sessions usually take place at our EAP centre, which is a ground level building located near the main entrance of the RUH. If you have any access needs please let us know and we will do our best to work with you to find suitable arrangements for your sessions.
Confidentiality
EAP strictly upholds confidentiality, and this will be fully discussed with you during your initial appointment. EAP is a member of the British Association for Counselling and Psychotherapy (BACP), working to the 'Ethical Framework for Good Practice in Counselling and Psychotherapy'.
How to access EAP and make an appointment
Take a Step Forward and contact us on 01225 825960 or 01225 824484 and your call will be answered by one of our Staff Counsellors.
You can also email us on: ruh-tr.EAP@nhs.net
Cancelling an Appointment
If you need to cancel an appointment, other than your initial 40-minute appointment, we will be happy to reschedule that session. We ask for 48 working hours notice of a cancellation or you will forfeit that session.
If you are not happy with our service
We hope you will find EAP staff and services both friendly and helpful. If you are unhappy with us, please let us know so we can put things right for you if possible. If you wish to make a complaint, please contact:
EAP Team
01225 825960
ruh-tr.EAP@nhs.net