Employee Assistance Programme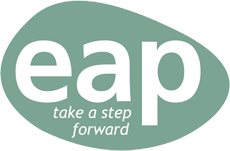 Confidential counselling and support for all RUH staff
The Staff Counselling Service provides free and confidential support for all RUH staff, regardless of their role, band or position within the organisation.
EAP counsellors and therapists are qualified, skilled and experienced in supporting staff to explore their concerns and move forward in their lives.
What is counselling?
Counselling provides a space to talk about the problems or concerns that may be worrying you. People come to counselling for all sorts of reasons which may be work related or to do with life outside of work; for many people it's often a mixture of both.
Sometimes people who come to counselling want to make life changes or they are looking for support through difficult times. Sometimes people come because they are feeling overwhelmed with worry, sadness or confusion and they need help to make sense of their feelings or situation.
EAP counsellors and therapists support staff with a range of presenting issues such as anxiety, depression, exhaustion, work related stress, relationship problems, bereavement and trauma. The service is also able to offer counselling for couples and close family members when service capacity allows.
How does counselling work?
When you refer yourself for counselling you will be offered a series of six, 50-minute appointments, normally on a weekly basis. We can also be flexible to suit your working pattern. You will be given a choice of male or female counsellor and you will also be asked if you want to have face to face sessions or if you would prefer to have them online or over the telephone.
During the first, assessment appointment you will be asked to provide information to help your counsellor understand your current situation. Your counsellor will help you explore your concerns and together you can agree a focus for the remaining sessions.
Confidentiality
The Staff Counselling Service is a confidential service; we do not share information with line managers, HR, Occupational Health or anyone else. The confidentiality framework will be discussed fully with you during your first appointment. Nothing about you will be recorded on any medical or personnel file.
At assessment, you will be asked to complete an equality and diversity questionnaire. This information is used for monitoring purposes only and is not recorded in any files.
EAP is a member of the British Association for Counselling and Psychotherapy (BACP) and operates within its Ethical Framework and Good Practice Guidelines.
How to contact EAP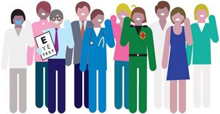 The Staff Counselling Service operates on a self-referral basis. The office is staffed between 7.30am and 5.30pm, Mondays to Fridays. There is an answerphone available out of office hours; we aim to respond to all enquiries within 24 hours.
To refer yourself for counselling call 01225 825960
You can also email the service on ruh-tr.EAP@nhs.net, please include a contact telephone number if you contact the service by email.
What do EAP clients say?
"There when I needed the support, quick, responsive service, professional, non- judgemental. I completely trusted my counsellor"
"I felt the counsellor really worked with me as an individual rather than just applying standard care"
"Thank you - you have helped me find a way through the most traumatic journey of my life (so far)"