| | |
| --- | --- |
| Physiotherapy & Orthotics Service | A3 |
On this page:
General Outpatient Clinics
Physiotherapy outpatients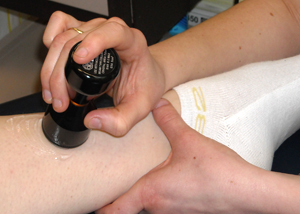 Monday to Friday
8:00am – 4:30pm
Hydrotherapy outpatients
Tuesday, Wednesday, Thursday mornings
9:00am – 12:00pm
Appointments & Reception
Our reception is open from 8:30am – 4:45pm, Monday to Friday
Preparing for your appointment
Appointment time
Please leave plenty of time if you are coming by car as parking can be difficult. Please be on time. We make every effort to see you at the correct time, although sometimes there are delays. If you do wait longer than 10 minutes, please check with reception.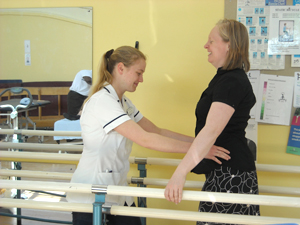 We always try to give appointment times to suit you. If there are problems, notify your physiotherapist or reception.
If you are unable to keep your appointment, please let us know as soon as possible. Another person may be able to have your appointment.
Our telephone number is 01225 824293.
What to wear
Bring shorts and t-shirt if you have them. You may need to undress down to underwear.
What to expect
Your first visit will last about 40-60 minutes on a one to one basis with your physiotherapist. You will be asked questions about your problem, e.g.
what is troubling you?
what makes it better?
what makes it worse?
when did it start?
what started it (if known)?
any previous treatments?
any similar problems?
any general health problems?
There will also be a physical examination.
Before treatment starts, your physiotherapist will discuss your problem with you. Realistic goals will be set. If you do not understand anything about the treatment, please ask your physiotherapist.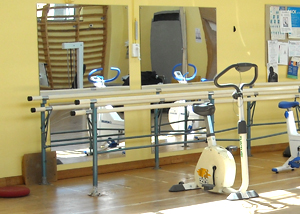 Your physiotherapist will explain how often you will need to visit us.
You may need to do exercises at home. In this case it is most important that you do these exercises as they are part of - or even the whole of - your treatment. If there are problems, discuss them with your physiotherapist.
Please notify us as you arrive if you have a pacemaker or hearing aid (some of our machines could affect them).
Please do not hesitate to ask the staff if you are unsure of anything.
Facilities
Information leaflets and magazines are available in the waiting room and there are also lavatories with disabled access nearby.
Location
As you approach the main doors into the hospital's atrium, the physiotherapy and hydrotherapy departments are in the building on your right. They have their own clearly marked entrance.
Sometimes you may be asked to see the physiotherapist in another part of the hospital, e.g. Neurology department. Please ensure you know where to go and whom you are seeing.
Travel arrangements
Hospital transport is limited and only available to those who have no other means. Otherwise you need to make your own arrangements.
The Odd Down Park and Ride is available for patients from the south of Bath. Information is available from reception in the hospital's atrium.
Further Parking & Travel information:
Transport & Parking (link opens a new window)