Maternity Private Maternity Services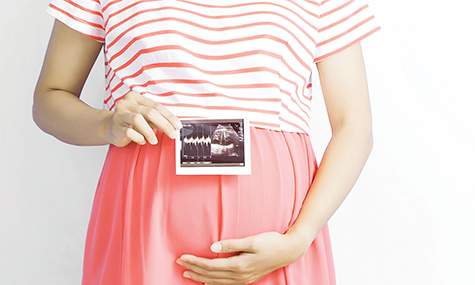 Our NHS maternity services will provide you with the care you require during your pregnancy, birth and postnatally with your new baby.

We pride ourselves on listening to our families and in response to feedback we now offer additional private maternity services if you feel this is the right decision for you.

Here at the RUH, we offer a range of additional private maternity scans for various stages of your pregnancy. 

These private scans are optional and additional to the routine NHS 12 and 20 week ultrasound scans that are important for checking your baby's anatomy in detail and are free to all expectant mums.

If you choose to have an additional private scan, you can be assured that this will be completed by a highly-qualified and experienced Sonographer using the latest scanning technology.


We have the following private scans on offer
To book one of these private ultrasound scans, please call our
Maternity Screening Department on:
01225 821503
(Mon – Fri)
 or email ruh-tr.babyvision@nhs.net
Early Pregnancy Reassurance Scan
Early pregnancy can be a worrying time so between 7 and 12 weeks we offer the option of a reassurance scan to reduce any anxieties you may have. 
BabyVision – what can you expect to see on your early pregnancy reassurance scan
Duration: 15 minutes
Cost: £60
IONA® Test
The IONA® test is a non-invasive prenatal test (NIPT) for women who are at least 10 weeks pregnant. This test estimates the risk of a baby, for example, having Down's syndrome or another chromosomal disease. This test also includes a reassurance scan during the appointment. For more information click here.
Duration: 20 minutes
Cost: £500 or £525 with the scan
Gender Scan
If you would like to find out if you are having a boy or girl before your 20 week scan, we can confidently assure you of your baby's gender with 97% accuracy. This scan can be booked when you are between 16 and 20 weeks pregnant.
Duration: 15 minutes
Cost: £60
Assurance (well-being) Scan
We know it can feel like a long time between having your 20 week scan and when you meet your baby. We offer you the choice of a scan during this time that will check your baby's growth and heartbeat. You will also be provided with a well-being report to take home with you.
Duration: 15 minutes
Cost: £60
BabyVision: 4D Baby Scan
Between 24-34 weeks a 4D scan is a new and exciting way to meet your baby before birth. You may even see your baby move, yawn, smile or even sucking his or her thumb in live motion.  For more information
click here
.
Duration: 45 minutes
Cost: from £100
Appointments are available between:
4-8pm Tuesdays to Thursdays
9-5pm on Saturdays (subject to availability)
Please note: Payments can be made using your debit or credit card and will be taken at the time of booking.
We welcome partners or friends to attend the sessions, but with a maximum of four in the room including mum.
BabyVision Terms and Conditions
Baby scan souvenirs
All scanning packages with the exception of the 4D baby scan include three thermal images for you to take home.
You can also purchase these additional items:
DVD with images of your baby - £10
Additional set of black & white glossy paper prints - £5 each or 3 for £12
Please speak to the sonographer at the time of your appointment.
Further information
BabyVision - Private Maternity Services