Gastroenterology
Overview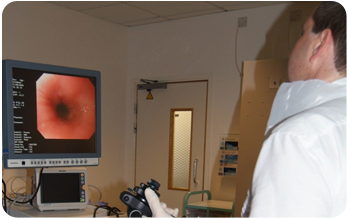 Gastroenterology is the medical speciality managing symptoms and conditions of the digestive system, including the upper and lower bowel, liver, and pancreas.
Common reasons for referral include a change in bowel habit, iron deficiency anaemia, abnormal liver function tests and indigestion.
The gastroenterology department specialise in all aspects of gastroenterology and the investigation of gastrointestinal cancer.