Pain Management Programme
The Pain Management Programme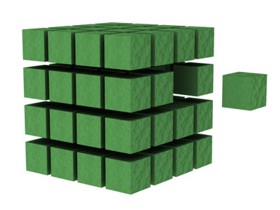 The Bath Pain Clinic at the RUH runs a series of Pain Management Programmes through the year. These are all attended on an out-patient basis, with each group completing eight weekly sessions of half a day a week.
The Pain Management Programme aims to improve the pain management skills of people who live with intractable pain, in order to help them to live fuller lives. Such patients will often be referred to the Programme with high levels of distress and disability. Fear of movement is common, as are emotions such as anger, bitterness, frustration and shame. Issues such as loss, and the struggle to accept an altered future with pain, are confronted during the Programme.
Many people who live with pain are unaware of how their experience of pain causes them to change their thoughts, behaviours and relationships in ways that are not always constructive. This is addressed during the programme, and new and more helpful ways of thinking and relating are suggested.
The group structure helps people to come to terms with the experience of intractable pain as being a relatively common one; many find that the opportunity to meet others in a similar situation as themselves is important in making the transition to better functioning.
A small minority of patients who we feel would benefit from a Pain Management Programme show extreme signs of distress and disability. We will occasionally refer these patients to the Tertiary Referral Service at the RNHRD ('Mineral Water Hospital') in Bath, where an in-patient Pain Management Programme is better suited to their very complex problems.
Further Information
Living with Persistent Pain (312KB)