Clincal Psychology in the Bath Pain Clinic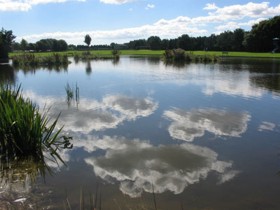 The Bath Pain Clinic provides a Clinical Psychology service for patients for whom pain is associated with high levels of distress and disability. These patients will either see a Clinical Psychologist during individual sessions, or in the context of the group during a Pain Management Programme. A patient specific Expert Patient Programme is in development, and will also include Clinical Psychology input.
The Clinical Psychology service aims to help patients to manage and minimise the ongoing distress and disability that they experience in relation to living with intractable pain. Pain is acknowledged as being, in part, an emotional experience that is unpredictable, mysterious and invisible. The service focuses on how patients make sense of their situation and the destructive impact this can have on their thoughts, behaviours and relationships.
The Clinical Psychology service at the Bath Pain Clinic bases its approach on helping patients to appreciate the 'normal' psychology of intractable pain and works with patients to address themes such as confusion, loss, threat and the struggle to accept both change and an altered future with pain. Emotions such as anger, bitterness, frustration, self-criticism and shame are common, patients often worry about being believed and can have a disabling fear of movement.
Referral to the Clinical Psychology service at the Bath Pain Clinic can be either directly via the patient's General Practitioner, or from another member of the Pain Clinic team.
Criteria for referral are:
Significant distress and disability related to chronic pain
Psychological trauma
No significant co-morbid psychiatric problems
No on-going bio-medical investigation for the pain problem
A confident medical diagnosis of benign chronic pain.