Breast Unit
Breast Implant Related Problems
Breast Implant Related Problems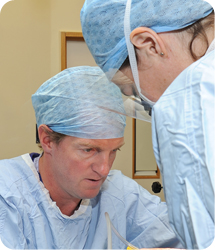 An increasing number of women have breast implants.  These may be have been used for reconstructive or for cosmetic purposes. 
Occasionally problems and concerns may develop associated  with the implant, such as scar tissue capsule formation or a rupture of the shell of the implant. 
These problems can be assessed in the breast unit through clinical examination by a doctor and imaging investigations, such as breast ultrasound scan. 
Please Note:
This type of surgery is available at the RUH but prior authorisation through the local Clinical Commissioning Group (CCG) is required.