Breast Unit
The Bath Breast of Friends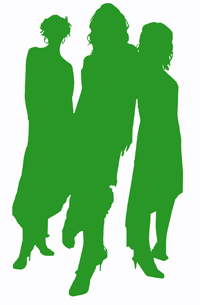 Under 50's Breastcare Support Group
The Bath Breast of Friends is a self help and Support Group for women under the age of 50 who have or have had breast cancer.
Please Join Us
Where: 
Pain Clinic Seminar Room,
North Corridor
Royal United Hospital
Combe Park
BA1 3NG
Time:           
12:30pm – 2:00pm
When:
We meet on the first Monday of every Month
Programme:
4 April 2011
Learn how to relax with Mike Osborne
11 April 2011
Nicola Jane Swimwear and underwear collection in association with the Chippenham Support Group
May 2011
No Meeting
9 June 2011
Speaker to be arranged
4 July 2011
Speaker to be arranged
1 August 2011
Speaker to be arranged
Need More Info?
For more information please call:
01225 82 4049 – Cancer Information Support Centre ; or
01225 824057 – Breast Clinical Nurse Specialist.
We look forward to meeting you