Foundation Trust
Election Results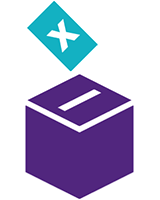 August 2017 Election Documents
It's time to introduce the new Public Governors for the Royal United Hospital, Bath.
The Trust is delighted to announce the following candidates have been elected by our members to be the Governors for the following constituencies:
Amanda Buss, City of Bath
Helen Rogers, North East Somerset
Michael Welton, Mendip
Jacek Waclaw Kownacki , North Wiltshire
Chris Hardy, South Wiltshire
Amanda Buss, Helen Rogers and Michael Welton are previous Public Governors who have been re-elected. Jacek Waclaw Kownacki is a new Governor elected for the first time. Chris Hardy is a new Governor for South Wiltshire who has been confirmed through an uncontested election.
The newly elected candidates will now go on to represent the Trust's 11,730 members on the Council of Governors. Trust members will have the opportunity to meet the new Governors at future constituency meetings and local events, and the candidates will feature in in the winter edition of the Trust's Insight magazine which will be issued in December.
To view the full report of the election results compiled by the Electoral Reform Services, please click here.