Working for Us
Advice and support to schools, colleges and students
The Royal United Hospitals Bath (RUH) is committed to providing careers information to students at local schools and colleges across our catchment area.
The Widening Participation Team, based in the Education Centre, works with local schools and colleges and their students to help them to find out more about NHS careers. Watch the video below to find out more about our team.
For more information about careers in the NHS, please see the sections below, but
if you have any specific questions or want to find out more, please email us at
ruh-tr.schoolsandcolleges@nhs.net or call 01225 824281 or 01225 826041 and
we will do our best to help.

RUH Careers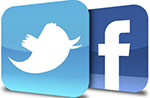 If you are aged 13 or over, keep up to date on careers opportunities at the RUH by following @RUH_Careers on Twitter and like the RUH's Facebook page or following RUHBath on Instagram.
We regularly post updates on opportunities for work experience and apprenticeships, and other careers advice.
Step into the NHS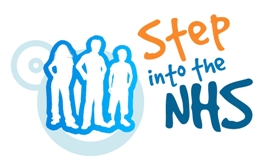 Step into the NHS is a fantastic website full of information for people interested in health careers - you can access a career mapper to help you decide which career might suit you best. There are also real-life video diaries from people working in the NHS.
If you like their Facebook page you can keep updated on health careers moving forward.
For more detailed info, don't forget the Health Careers website where you can explore NHS careers in more detail.
Schools and Colleges Ambassadors
We have schools and colleges ambassadors from across the hospital who can visit local schools and colleges to talk to students about NHS careers. We can attend careers fairs, support mock interviews and get involved in classroom sessions. If you are a teacher interested in finding out more, please email us at ruh-tr.schoolsandcolleges@nhs.net. Please give us plenty of notice to help us to attend your events
Work experience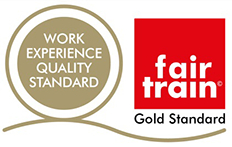 We run an extensive work experience programme, and have been nationally accredited by Fair Train, an organisation which recognises and supports employers offering high quality work experience.
To find out more, go to our work experience page.
Apprenticeships
If you are interested in studying and working at the same time, why not think about one of our apprenticeships? Our apprenticeships are a great way to start a career in health and social care, or in areas such as business administration, customer service and finance.
All of our apprenticeships are advertised on the NHS jobs website. Why not set up an account now so you know when RUH apprenticeships become available?
Careers Events
We hold careers events here at the hospital:
A spring event for people interested in NHS apprenticeships
A 6th form summer event for people interested in studying medicine, nursing and other health related professions at university
Your schools will be informed of the dates of these events, so tell your teachers if you are keen to attend.
Student volunteering and fundraising

If you aged 16 or over and have some time to spare each week for a minimum of 6 months, you can become one of our student volunteers.

You could also help with fundraising for our Forever Friends Appeal – a very worthy cause and great CV value too.

For more information, please contact Claudia Hickin (Community Fundraiser) on 01225 825825 or claudia.hickin@nhs.net







RUH membership
If you are aged 16 or over you can become a member of the Royal United Hospitals Bath NHS Foundation Trust.
It's free to become a member, and a great way to keep up with what's happening at your local hospital. Click on the link below.
Staffing Solutions
Some students apply to work shifts in the hospital, or in our administration teams, during their studies on a temporary basis via our Staffing Solutions Team. This is paid work and a full induction is provided.
More details on these temporary roles can be found at Staffing Solutions.