Referral Guidelines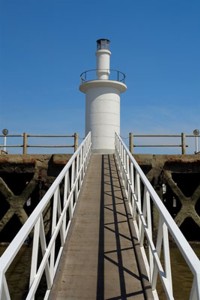 We are in general happy to see any patient who has pain, although there are a few things that should be considered before referral.
Many patients benefit from a trial of simple analgesics, such as paracetamol and non-steroidals. If that is the case, we would not normally need to review them.
If there is a suggestion that the patient has a neuropathic element to their pain (see Neuropathic Pain), a trial of a tricyclic would normally be appropriate. We recommend either amitriptyline or nortriptyline (see the Analgesic Ladder for Neuropathic Pain in "drug treatments"). While we try to ensure that an important diagnosis has not been missed, we are not primarily a diagnostic centre, except in the sense of diagnosing pain syndromes such as complex regional pain syndromes (CRPS). If a diagnosis has not yet been made, it may be more suitable for the patient to be seen by a relevant specialist first.
After considering the above, the following conditions are appropriate for initial referral:
Uncontrolled cancer pain.
Severe or difficult to treat neuropathic pain, such as trigeminal neuralgia, post-stroke pain and phantom limb pain.
When a delay in treatment may be detrimental, such as CRPS.
Recent onset sciatica.
Where pain is causing significant disability, distress or loss of work.
Degenerative disease where surgery is inappropriate, for example widespread osteoarthritis.
Where simple interventions have not been successful (see above, and also Non-drug Therapies).
Some conditions are not considered appropriate for initial referral, as further specialist investigation may be needed. It is for the responsible clinician to decide whether an initial referral to the Pain Clinic would be correct, after all.
The following conditions are normally considered inappropriate for initial referral:
Thoracic back pain.
New neurological symptoms or signs, except unilateral sciatica.
Recent trauma.
Inflammatory conditions, such as connective tissue disorders, polyarthropathies or ankylosing spondylitis (consider initial referral to rheumatology).
Headache disorder (consider initial referral to neurology).
Pain problems where treatable pathology has not been adequately assessed and excluded (consider initial referral to appropriate specialist).
Finally, if there is a clear statement by a Pain Consultant that there are no further reasonable therapeutic options, then other than for a rehabilitative approach, the patient should not be re-referred with the same pain problem.