Mr John Waldron FRCS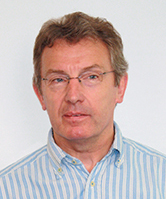 Consultant ENT surgeon
Areas of clinical interest
Head and Neck Surgery
Laryngology
Outcome statistics
Outcome data collected by the South West Expert Tumour Panel in Head and Neck Surgery has shown results well in the expected range. My instance of facial weakness after parotid surgery has been well below the internationally reported level in a series of over 300 cases.
Biography
Undergraduate training in Oxford and London. Post graduate training in London including time on the Head and Neck Cancer Unit at the Royal Marsden Hospital. Visiting senior lecturer for 1 year in the Chinese University of Hong Kong.
CV
Previous Chairman of the Avon, Somerset and Wiltshire Cancer Services Head and Neck Steering Group and the South West Expert Tumour Panel for Head and Neck Cancer. Former Medical Director of the Royal United Hospital.
Return to Consultant Information