Mrs Annette Jardine FRCS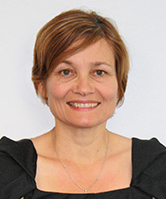 Consultant ENT Surgeon
Areas of clinical interest
Paediatric ENT
Otology (ear surgery)
I have been a Consultant in Bath since 2000, and have an interest otology and paediatric ENT. I am particularly interested in sleep apnoea and all ear-related conditions in children. I have done over 1000 operations for cholesteatoma. To date, one such patient had unexpected complete hearing loss unrelated to the severity of the disease, a single patient had a temporary facial palsy, and no patients have had a permanent facial palsy.
I have had two periods as Clinical Director in the Department and pioneered day surgery for ENT, which now accounts for 85% of our cases. I have established the Department's risk register and regular clinical governance meetings. I am the Lead Clinician for paediatric ENT and am involved in the regional cleft palate team.
Education
I have been involved in many local educational activities teaching medical students, registrars and GPs. I have organised several regional meeting for the Southwest Otolaryngology Society, and have been awarded the prize for the region's best registrar trainer.
I have taught on the annual International Ear Surgey Course in Bordeaux since 2000, and have been involved in ear surgery research and audit which has been presented at international meetings.
Specialist Training
Fellowship - Children's Hospital, Westmead, Sydney, Australia - paediatric ENT with a specialist interest in otology and cochlear implantation.
Return to Consultant Information